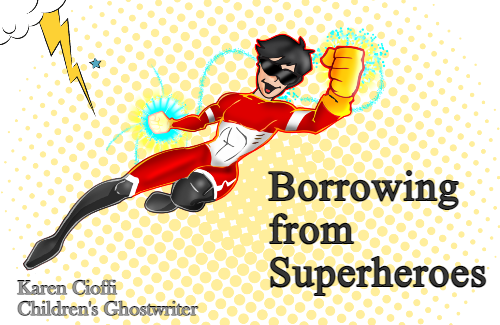 Contributed by Carolyn Howard-Johnson
One of the articles [in The Smithsonian] was inspired by the movie, Man of Steel. They take up how "superhero origin stories inspire us to cope with adversity."
The elements that make superheroes so popular can work with characters in any kind of fiction you may write (or read). Here are the ones that Smithsonian writer Robin Rosenberg found in several of the most popular superhero tales. Check your stories and novels to see how these themes (or "life-altering experiences") might be capitalized on to further pique the interest of your readers.
~Destiny—is your character "chosen" in some way?
~Trauma—has your character suffered trauma that increased his strengths or weaknesses?
~Sheer chance—Sheer chance is usually not as compelling as an action that has been caused or motivated, but sometimes a writer just has to resort to it. If an author makes that choice, he or she should put more emphasis on how the character deals with it.
~Choosing "altruism over the pursuit of wealth and power."
My own takeaway from Rosenberg's piece is that literary criticism of the last decade has relegated backstory in novels as pretty undesirable, something that should be minimized at all costs. In my gut, I've always disagreed.
Of course, we can't let backstory get in the way of momentum, but backstory is often part of your hero's path to character building so they very well may deserve more attention. I'm also reading Wally Lamb's new novel and I'm pretty sure from the evidence that he agrees with me—at least in regard to literary fiction.
Backstory helps your readers relate and find meaning in loss, and it provides models for coping. If you are a write of nonfiction, you may find ways to use superheroes' themes anecdotally in your work.
In either case, understanding the psychological underpinnings of why we are so affected may benefit us all by "tapping into our capacity for empathy, one of the greatest [super?] powers of all."
There's one more that Rosenberg missed.
I think we're all searching for connection—human to human. If that happens to be human-to-alien or human-to-superhero, so be it. It's part of what we all need as readers.
Note: Rosenberg, a clinical psychologist, has written several books about the psychology of superheroes. Search for her on Google.
This article was previously published at: Click Here
Carolyn Howard-Johnson brings her experience as a publicist, journalist, marketer, and retailer to the advice she gives in her HowToDoItFrugally series of books for writers and the many classes she taught for nearly a decade as instructor for UCLA Extension's world-renown Writers' Program. All her books for writers are multi award winners including the first edition of The Frugal Book Promoter, and the second. Her The Frugal Editor, now in its second edition, won awards from USA Book News, Readers' Views Literary Award, the marketing award from Next Generation Indie Books and others including the coveted Irwin award. Her most recent book in series is , How to Get Great Book Reviews Frugally and Ethically: The ins and outs of using free reviews to build and sustain a writing career
Howard-Johnson is the recipient of the California Legislature's Woman of the Year in Arts and Entertainment Award, and her community's Character and Ethics award for her work promoting tolerance with her writing. She was also named to Pasadena Weekly's list of "Fourteen San Gabriel Valley women who make life happen" and was given her community's Diamond Award for Achievement in the Arts.

Being a writer, like being any kind of artist who creates something from nothing, is an amazing ability. It's almost like magic. And, you are in control. You decide what to create. The only limit you have is the cap on your imagination.
Check out my 170+ page ebook (or paperback) that gives you all the basics of HOW TO WRITE A CHILDREN'S FICTION BOOK. It's newly revised and includes information on finding a publisher or agent, and marketing your books.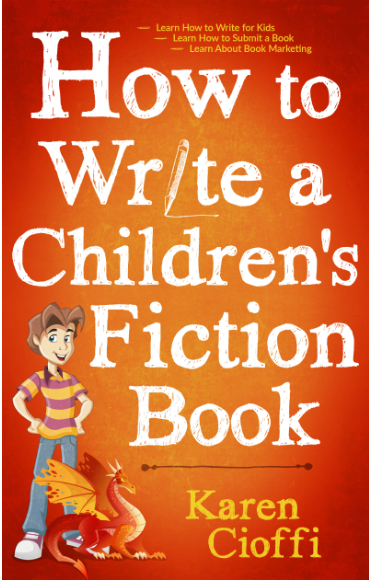 MORE ON WRITING FOR CHILDREN
When Is It Time to Let Your Manuscript Fly?
The Hardest Part of Writing is Actually Starting