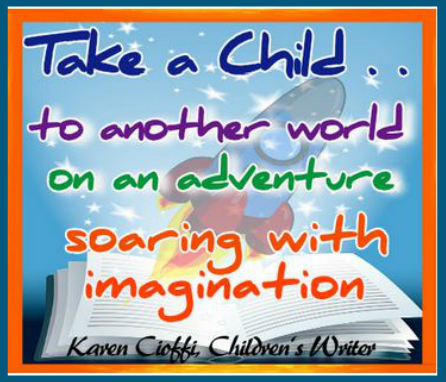 Do you want your name as author on a children's picture book (PB), chapter book, or middle grade (MG) book – without having to write it yourself?
Maybe, you started a children's fiction book, but found it's just too difficult to finish, or realize that it needs major tweaking and editing.
Maybe you have an idea, but don't know where to go from there.
Or, maybe you're a therapist and want to use books to help the children and parents you work with. And, it may be possible you want to reach an even wider audience. I have a number of series clients who fall into this category.
Then again, you might be a business person with a profitable idea for a children's product or other product that will begin with or include children's books.
And, let's not forget nonfiction books for children. It could be you want to enlighten or teach a child about history, science, biology, well-being, oceanography, geography, astronomy, being a doctor, being a police officer, being in the military, or something else.
Whichever category you fall under, it's important to know that to write for children takes work, as with any writing genre, you need to learn the craft of writing. But, with writing for children there are rules unique to the genre. And, there are genres within genres.
Often teachers, or parents, or grandparents, who are around children a lot, develop the desire to write for children – be the author of a children's book. They might see how a child lights up when reading an engaging story. Or, they may want to spark the child's imagination and bring him or her on an amazing journey.
Well, that's where I come in. I'm a children's ghostwriter, an award-winning author (Children's Literary Classics 2012 Silver Award), former staff fiction writer for two online learning centers, and lead editor for 4RV Publishing. And, now I have a children's ghostwriting team!
Along with having my own published books and being in contract for a picture book series, I have years of experience ghostwriting, rewriting, and editing children's books, with well over 300 very satisfied clients, I can help you become a children's book author – I can rewrite or ghostwrite the story for you.
Become a children's author today!
Decide which writing service you need and click on the link for more information:
Ghostwriting young children's books (Picture Books to Middle Grade)
Rewriting children's books (PBs to YAs)
Editing children's books (PBs to YAs)
Write your own children's book (Do-it-Yourself)

You can contact me at: kcioffiventrice @ gmail .com
Or, you can call me at: 347 834 6700

It has been a pleasure to work with Karen Cioffi on eight children's books. Karen was able to take a difficult concept with the "seedling ideas" presented to her and create an intriguing storyline. Karen was always maintained timelines for both drafts and revisions. She was available for communication throughout the process. It was a joy to work with Karen and have her assistance to bring my ideas to life through the written word. I look forward to working with Karen again and again. There is no need to look further for a skilled writer. Karen Cioffi is the most wonderful person that I could have selected!
Anonymous
=====
Karen, YOU NAILED IT! I have tears of joy in my eyes right now. Thank you! Thank you! Thank you!
Blake Wayman
=====
Your work greatly exceeded my expectations. You truly are gifted in children's writing. Thank you so much!
Karla Dominguez
https://Facebook.com/KarlaYaniraDominguez
=====
IT'S PERFECT!!!! Thank you so much Karen. You are really great at what you do. We talked over the phone once and I gave you a few notes, and you turned it into a masterpiece. I found you while doing a search on Google and saw nothing but great reviews. Now, I can see why.
Candis Butler
=====
I am laughing. This is a great story and it sounds like my boys. I don't understand how you can take words and make it work. You are a true writer. Thank you.
Lillian Bobbitt
=====
For more testimonials, go to:
http://karencioffiwritingforchildren.com/testimonials/