By Regina Montana
I consider myself an animal lover which is why they often find their way into my stories and poems as main characters.
Then, I read a newspaper headline "Animals rescued from California fires." I knew that this had real potential for a poem or picture book. It was filled with emotion for me.
I never realized how many animals could be affected by wildfires until I read this article. Bears often get burned since their instinct tells them to climb trees when there is danger. Many of the injuries are the same: burns, dehydration, respiratory problems, traumatic lesions, and starvation.
I'm always amazed at the brilliant work that scientists and veterinarians do to care for all creatures, great and small. Maybe I could in some way figure out a way to bring this story to light. I had already written a free verse poem called "A Giant Turtle Rescue" about the rescue of sea turtles in south Texas early this year when the waters turned frigid and the people of South Padre Island all came together to rescue the turtles. I also did a sketch of the turtles saluting the people who saved them.
At one point, my mentor and children's book author Randi Mrvos suggested I try to write a non-fiction article for a children's magazine.
Listening to the local news one night, I heard about The Hudson River Eel Project. This was a type of citizen scientist project designed to involve adults and college students in local environmental work. The project had been in existence for about 10 years, and the purpose was to track the migration pattern of the American Eel which then helped scientists study the health of the Hudson River.
I was never really enamored of eels. Until, that is, I heard about their amazing journey. They ride ocean currents as tiny larvae born in the middle of the Sargasso Sea in the Atlantic Ocean to the shores of North America.
This motivated me. I was determined to write an article that would change kids' minds about this creepy creature that has been around for millions of years. Once complete, I submitted it.
Recently a major newspaper wrote to me saying my article is still with the editorial department which may consider publishing it in the coming months. I remain ever hopeful that this story will amaze young readers as it did this 72-year-old grandmother (at the time.)
Did I mention I had to hike down a fairly steep embankment with a torn meniscus in my left knee, fearful that at any minute I could fall into the fairly frigid water of this Hudson River tributary? Thankfully, I did not fall, but kept a tight grip on a rope that helped us get down into the water.
We counted baby larvae that got trapped in nets called fykes. They were subsequently carried in a pail as we walked past a damn and released them into the tributary. Now they were ready to swim upstream and grow into adult eels, many 3-4 feet in length. Then they swim back out to the Sargasso Sea, the only place where they spawn and die.
So always keep an open mind when you read the news, in print or online, or turn on the television. The main character for your next picture book, magazine article, or poem may be waiting. It might even be the story of tiny larvae riding the currents of the Atlantic Ocean, then heading up and down North American rivers and growing into adult eels. And they've been doing this for millions of years.
ABOUT THE AUTHOR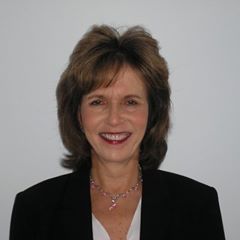 Regina is a children's literature writer of poems and picture books. She has written for the ezine Kids Imagination Train, and is a member of Children's Book Insider where she contributed two articles to, as well as a member of SCBWI. Regina is also a teacher with a Master of Education Degree. She has raised two children of her own and is now a grandmother of 5 who give her lots of ideas when she listens carefully.
Whether you need help with ghostwriting, rewriting, or coaching, let me take a look at your children's story. Just send me an email at: kcioffiventrice@gmail.com. Please put "Children's Writing" in the Subject box. Or, give me a call at 347—834—6700.
Let's get your idea off the launch pad or your outline into a publishable and marketable story today!
Or, if you'd rather give it a shot and do-it-yourself, check out my book, HOW TO WRITE A CHILDREN'S FICTION BOOK.
MORE ON WRITING FOR CHILDREN
5 Must-Know Tips to Help Revise Your Story

Writing for Children: Enjoy the Journey