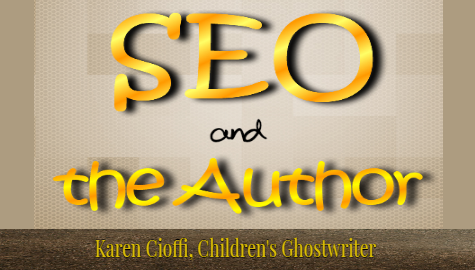 By Karen Cioffi
As an author, it's important to understand book marketing.
To understand book marketing, it's important to understand the basics of SEO.
SEO may seem confusing and even a bit scary to some. But it needn't be.
Just dip your toe in and learn the basics. It's kind of common sense once you understand it's purpose.
This acronym stands for search engine optimization and its fundamental purpose is to get you visible and build your authority through organic strategies (marketing strategies that are free).
This in turn will help you build your readership and help you sell your books and/or services.
And, it's important to understand that having your website and content optimized isn't only for the search engines; it's also for searchers (the people using keywords/phrases to search for what they want), and visitors to your site.
Before I delve into SEO, let me talk a bit about author websites, as it's a crucial part of online marketing.
You Need One
Every author and writer should have their own website. If you weren't sure about this before, you can be now.
You can't rely on social media networks for your only online address. For instance, having a Facebook author page is a good idea, but it shouldn't be the only place people can find you for a number of reasons.
These networks are continually changing the game. Your organic marketing reach (the other users in your social network who actually see your posts) is shrinking more and more. To get more visibility you need to pay to 'boost' your post.
The last I read, organic reach for the average Facebook Page is below 5 percent. Roughly, this means that 1 in 50 connections will see your posts.
I think in some instances it's even much lower. I saw the stats of an article I recently posted to Facebook and it reached 3 users out of around 1000 followers. Yes, only 3.
And, if a social network doesn't like what you're posting, they can remove it.
To establish a solid book marketing foundation, you need a website.
But, I'm getting off track here.
What is SEO?
SEO is kind of like a popularity contest. Certain actions by people can give your website a vote of confidence (authority). A few of these actions are:
Liking you
Sharing your content (blog posts)
Clicking on your link that leads back to your website (this is considered an inbound link)
Staying on your site for more than several seconds
Linking back to your site from their website (this is considered a backlink)
Commenting
Google considers these actions votes.
If a lot of people are giving you votes, Google will make your website and content more visible to people searching for keywords that are relevant to your site and/or article.
An Example of SEO in Practice
This site's basic keywords are: writing tips, writing for children, book marketing, self-publishing, publishing
If my site and the content on it are doing a good job motivating people to take action with votes of approval, Google will list my posts higher up on its search engine results page (SERP).
This in turn will bring even more people to your website, giving us more votes.
How it works:
I write a post on book marketing. I share that post on my social network accounts. People see the post and click on the link back to my website to read the post. The visitors find the post informative, so they share it and maybe comment.
Then, let's suppose Amanda comes along and wants to learn about 'book marketing'. She puts that keyword in Google's search box.
Google scours its millions or billions of tidbits of information and sees that Writers on the Move has an article that has gotten votes and is relevant to Amanda's search keyword. So, Google puts the link to that article on the first SERP so Amanda can see it.
Amanda sees the title of the article and the brief description I included. She thinks it will be helpful so clicks on it.
See where this is going?
The more visibility, the more people come to your website. This in turn boosts your authority and ranking along with your chances of 'conversion' (turning visitors into customers, clients, and/or subscribers to your newsletter).
This is SEO.
Sharing and Commenting
Because of this cycle of sharing and visitors, and sharing and more visitors, it's essential to get people to share your blog posts. It's considered another vote.
Google pays attention to everything.
So, if you're reading this post and find it's helpful, PLEASE Share it. And, if time allows, please comment.
This post was first published at: https://www.writersonthemove.com/2017/12/seo-for-authors-series-basics.html
NEED HELP WITH YOUR AUTHOR PLATFORM?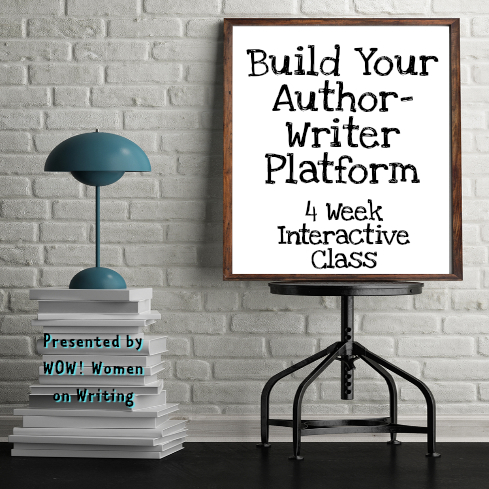 Build Your Author/Writer Platform
Along with being a children's author and ghostwriter, I'm an author online platform instructor with WOW! Women on Writing.
This e-class is 4-weeks, in-depth, and interactive. It covers all the tools you'll need to build visibility and traffic, and boost sales.
CLICK THE LINK BELOW to check out all it includes!
http://wow-womenonwriting.com/classroom/KarenCioffi_WebsiteTrafficInboundMarketing.php
If you want to check out other classes I offer, check out:
https://thewritingworld.com/your-author-platform/
MORE ON WRITING FOR CHILDREN
Writing a Children's Book Series – Different Types
Villain or Antagonist – Is There a Difference?
10 Top Book Marketing Strategies