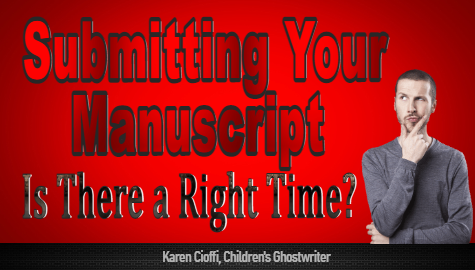 Lately, I've had a number of clients who are going the traditional publishing route. Some are querying directly to book publishers and a couple are querying literary agents.
As I've helped a number of clients with their query letters. They can't wait to submit the query as soon as their book is complete.
But . . .
I read an interesting article at Literary Agent Undercover and it discussed the best time to focus on submissions to literary agents.
It seems rather than submitting during a holiday season or during summer vacations, you should wait.
In fact, most publishers and agents close down for the summer (July and August) – they don't accept queries.
During holidays most agents and publishers are busy with family and holiday things. They're distracted. And, even if they may get your query and look it over and possibly be interested, you won't have their full attention.
So, what should you do?
Best Bet . . .
Avoid the major holidays.
It may be tempting, with your manuscript ready to go, to shoot off queries to every publisher and agent who works within your niche. But, be patient. Wait until after the holiday.
With that said, another source at Writers Digest forum suggests not giving the time of year a second thought, except for possibly December.
Nothing ever seems to close down completely anymore.
The low men/women on the totem pole still man the helm for businesses during slow times. And, if it's a smaller company, it's likely the owner or other higher-up wouldn't want something to slip by. They wouldn't want to miss a possible best-selling book.
And, in most of these companies your query will go in a slush pile in the order received. This is whether it's mail during a holiday, on a Sunday, or whenever. That query will have its place and will have to wait to be read until the ones received before it have been read (or at least glanced at).
Mary Kole of KidLit.com weighs in on this topic and notes that November is Nano month. That means lots and lots of manuscripts are heading off to publishers and agents the beginning of December.
Kole also notes, "Publishing mostly slumbers from Thanksgiving to New Year's, so a lot of agents are using this time to catch up with work, read manuscripts and get all of our affairs for the upcoming year in order." (1)
What about a particular day or time?
As for the day or time-of-day, it doesn't seem to matter. Sunday through Saturday. You never know when an agent or publisher will be checking mail or email.
What matters is writing a GOOD story. And, be sure it's been edited and proofed. Make sure it's polished. That's the best advantage you can possibly give yourself.
Summing it up.
1. Avoid the major holidays, December in particular.
2. No matter when your query is received, it will be placed in a slush pile behind the ones received before it.
3. Day and time-of -day doesn't seem to matter when submitting a query. Aside from December, when your manuscript is ready, shoot it off.
4. Most publishers and agents will let you know (on their website) if they're closed for July and August.
5. Your best chance of landing a contract is creating a really good story that's polished.
6. Create a grabbing query letter.
7. In general, expect to wait around 3 months for a response.
TOOL TIP:
To help you track seasonal differences in the response times of queries, you can check out: https://querytracker.net.
This site also lists top literary agents and publishers and provides tools to keep your queries organized. And, you'll have the benefit from the collective knowledge of thousands of other authors. And, it's FREE!
Sources:
(1) https://kidlit.com/2009/11/25/what-time-of-year-do-i-query/

http://www.writersdigest.com/forum/viewtopic.php?f=7&t=17224

Being a writer, like being any kind of artist who creates something from nothing, is an amazing ability. It's almost like magic. And, you are in control. You decide what to create. The only limit you have is the cap on your imagination.
Check out my 170+ page ebook (or paperback) that gives you all the basics of WRITING FICTION FOR CHILDREN. It's newly revised and includes information on finding a publisher or agent, and marketing your books.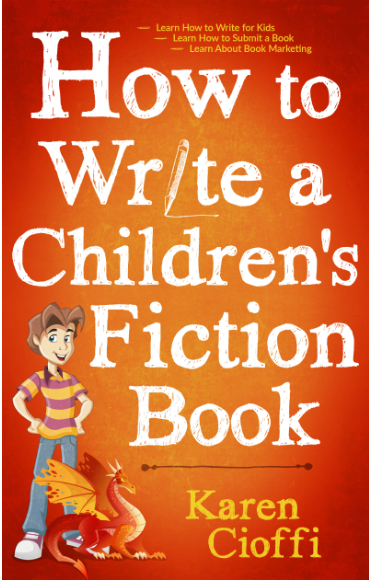 https://karencioffiwritingforchildren.com/2018/01/21/writing-time-management-and-organization/