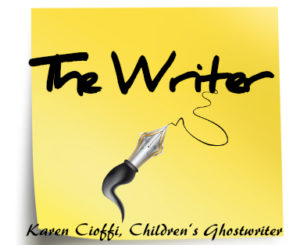 I always think about time and how there just isn't enough of it to do all the things I must. Then, I look at two quotes that put time in perspective:
"Don't say you don't have enough time. You have exactly the same number of hours per day that were given to Helen Keller, Pasteur, Michelangelo, Mother Teresa, Leonardo da Vinci, Thomas Jefferson, and Albert Einstein." ~ H. Jackson Brown
"Lack of direction, not lack of time, is the problem. We all have twenty-four hour days." ~ Zig Ziglar
Pretty powerful, right?
Well, Suzanne Lieurance (a member of Writing for Children's ghostwriting team), wrote about time and writing and how to get a handle on both.
Why You Don't Need MORE Time to Be Successful
Contributed by Suzanne Lieurance
Many people who wish to be best-selling authors or want to build a thriving freelance writing business think they need more time to be successful.
Maybe they have a regular day job, a family, and many other commitments.
All these things require time, so they feel they simply don't have enough time for their writing.
Does this sound like you?
You think you just don't have enough time to become a best-selling author or a successful freelance writer?
Well, that's simply not true.
Think about it.
Most best-selling authors also have families.
Many started out writing while they had regular jobs and many other commitments.
But they also made a commitment to their writing or their writing business.
If you think you don't have enough time to become a successful writer, start tracking the way you spend your days.
Are you "thinking" about writing for quite a bit of time each day rather than actually taking action and writing something?
Are you letting yourself get distracted all the time so you very rarely follow through with any of the actions it takes to become a successful writer?
Do you have a plan in place for reaching your writing goals, so all you need to do each day is follow your plan?
You have just as many hours in your day as everyone else on this planet.
So start telling yourself, "I have plenty of time to become a successful writer."
Then make a plan and a regular schedule for reaching your writing goals.
You can do it.
Try it!
For more writing tips and resources delivered to your e-mailbox every weekday morning, get your free subscription to The Morning Nudge from Suzanne Lieurance, the Working Writer's Coach.


OKAY, SO YOU STILL DON'T THINK YOU HAVE ENOUGH TIME TO WRITE YOUR OWN CHILDREN'S STORY? OR, DO YOU NEED HELP WITH A STORY YOU STARTED?
Well, that's where I come in.
Let me take a look at it. I'm a working children's ghostwriter and rewriter. I can turn your story into a publishable book that you'll be proud to be author of.
Shoot me an email at: kcioffiventrice@gmail.com (please put Children's Writing Help in the Subject line). Or, you can give me a call at 834—347—6700


Had a Children's Book Ghostwritten? Now What?
Point of View and Children's Storytelling
Storytelling – Don't Let the Reader Become Disengaged