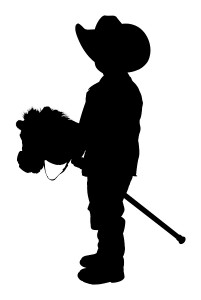 I have been writing since childhood, poems, short stories, even songs. I never thought of publishing my work or making it a career until around 2006. Not knowing any better, I thought it would be easy. I felt comfortable writing and always seemed to be able to think of something to write about. Then I started the process of actually writing children's books with the intent of having them published. This opened another world, one filled with road blocks and rejection letters and a lot of hard work.
While I did take several English and writing classes in college it was many years ago and it is not the background specifically needed in writing for children. To write for children you need to know techniques such as the Core of Threes and having the protagonist solve the problem, not the parent or grandparent. You have to know showing is a must, but telling must be limited. You need to have the right sentence structure along with good grammar and punctuation. Your dialogue must be age appropriate and you must watch out for blind spots in your writing. You need to understand and utilize words such as tighten, good voice, focus, point of view, hook…it goes on and on and on.
How do you learn all the information needed to write for children, especially if you don't want to get a degree in children's literature or are unable to enroll in a school specifically geared toward this subject? The answer is the internet. Sounds easy, right? Well, think again. I have taken a few college courses long distance/online and I can tell you that learning a subject in a classroom is much easier than learning through long distance. And, learning on your own, using the internet is even more difficult and very time consuming.
First, there are thousands of sites and blogs that have information you need. Just use common sense and be a little careful as you want to make sure the information you're reading is valid. The time expended searching this needed information is so great it can very easily keep you from actually writing. So, what can you do to ease into this?
1. Your first order of business is to join a writer's group such as Children's Writers where there are new and seasoned people in the business of writing who are willing and able to help. This is also a good place to network.
2. You also need to join the Society of Children's Book Writers and Illustrators – you can get great tips and advice here.
3. Next, you should join a children's writing critique group.
4. If you are able, you should make it a priority to attend a writer's conference – online and/or offline.
5. There are also a number of sites that offer free teleseminars and teleconferences such as Author Marketing Experts (this deals with marketing your work). take advantage of as many as you can.
6. Another source is editors, publishers and agents blogs. Often, you will get great tips and information.
There are also a couple of helpful books such as "The Little, Brown Essential Handbook," and "The Children's Writer's Word Book."
This world of writing for children can feel overwhelming, but it can also be very rewarding. Remember to pace yourself. Create a time management plan and prioritize. With hard work and perseverance you can obtain your goal.

Being a writer, like being any kind of artist who creates something from nothing, is an amazing ability. It's almost like magic. And, you are in control. You decide what to create. The only limit you have is the cap on your imagination.
Check out my 180 page ebook (or paperback) that gives you all the basics of WRITING FICTION FOR CHILDREN. It's newly revised and includes information on finding a publisher or agent, and marketing your books.