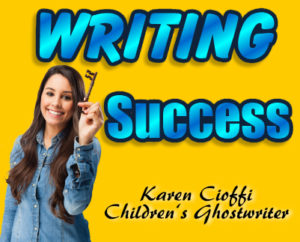 Contributed by Suzanne Lieurance
Become Totally Committed to Your Own Success.
Why do some people succeed against all odds while others never live up to their potential?
Those who succeed aren't necessarily more talented or have more valuable contacts than those who don't succeed.
But what they do have is a total commitment to their own success.
You may be somewhat committed to your own success right now.
Somewhat committed means you take action now and then to move ahead toward your goals.
And you make a little progress toward those goals from time to time.
But you don't really have that much invested (in terms of time, money, or effort) towards your goals.
It will be nice if you reach your goals, but you'll still be okay if you don't—so you don't mind losing focus now and then.
Someone who is totally committed to their own success, though, doesn't look at or think about anything that causes them to lose focus on what they want.
They know they will be successful because they are totally committed to doing whatever they need to do to make it happen.
So consider this.
If you aren't totally committed to your goal, then it isn't a goal.
It's just a wish.
Wouldn't you rather be totally committed and know you were going to get what you want instead of wishing you were going to get it?
Try it!
For more writing tips and resources delivered to your e-mailbox every weekday morning, get your free subscription to The Morning Nudge from Suzanne Lieurance, the Working Writer's Coach.

Being a writer, like being any kind of artist who creates something from nothing, is an amazing ability. It's almost like magic. And, you are in control. You decide what to create. The only limit you have is the cap on your imagination.
Check out my 180 page ebook (or paperback) that gives you all the basics of WRITING FICTION FOR CHILDREN. It's newly revised and includes information on finding a publisher or agent, and marketing your books.
6 Book Marketing Tips Sure to Boost Your Author Online Platform