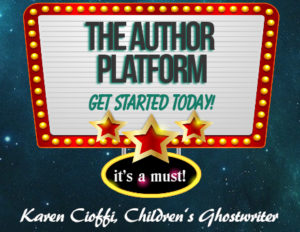 Did you ever hear the expression, "a stitch in time saves nine?"
Whether you're an author or freelance writer, that's how you need to think of your writing platform. Get it started first, as the foundation of your business. It's much more effective than trying to play catch-up.
If you're an author, your platform needs to be in place before you hit the submissions road (if you're going the traditional route). And, it certainly needs to be in place before you self-publish.
If you're a freelance writer, you need to have an effective website and marketing strategies in place before you offer your services online.
To reinforce this thought, let me tell you about my father. He was in construction – he built homes. The first thing that gets done, after the blueprints are drawn, is digging for the foundation. Then the foundation is created. Then the house is built on top of the foundation.
It's the same when building an online platform. Getting a website is the digging part; the added content and optimization of the website is the foundation of your platform.
Still not sure if the need for an online platform (and website) is essential?
Let's go over what three heavy-hitters in the book writing world have to say:
1. Jane Friedman, Virginia Quarterly Review online and digital content instructor
In a video interview with Orna Ross of Alliance of Independent Authors, The Business of Money, Writing & Publishing, Friedman said, "having your own website is Step 0 in your book marketing efforts." (1)
2. Chuck Sambuchino, Writer's Digest Guide to Literary Agents
In his book, "Create Your Writer Platform," Sambuchino emphasized, "If you don't have a proven ability to promote your work and sell books, editors won't even consider your idea, no matter how clever or timely it may be."
3. Guy Kawasaki, author of a number of marketing books, including APE (Author, Publisher, Entrepreneur: How to Publish a Book)
In an article at PBS.org, Kawasaki explained, "The bottom line is that authors need to think of their book as a business — one that generates revenues and costs. It's also one that the world doesn't owe you success and sales. If you embrace the perspective of an entrepreneur with a new product, you'll be on the right track to success as a writer." (2)
There you have it. Three heavy-hitters in the writing and book marketing arena all contend that authors must have an online platform.
If you haven't started your writing platform yet, get started today. If you have one in place, make sure it's optimized.
References:
(1) http://www.karencioffiwritingandmarketing.com/2013/12/jane-friedman-talks-book-marketing-with.html
(2) http://www.pbs.org/mediashift/2013/09/guy-kawasakis-6-entrepreneurial-tips-for-authors/
NEED HELP GETTING YOUR AUTHOR PLATFORM STARTED?
Build Your Author Platform in Just 4 Weeks
Instructed by Karen Cioffi through WOW! Women on Writing
Or, maybe you need to take it up a notch. Check it out here: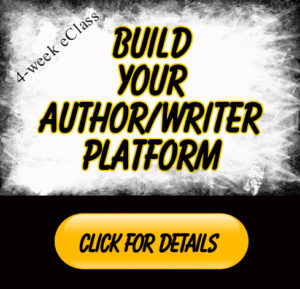 MORE ON WRITING FOR CHILDREN
Successful Writing Strategy – Know Your Intent
10 Tips to Hiring a Children's Ghostwriter
The Book Summary – Five Must-Know Components