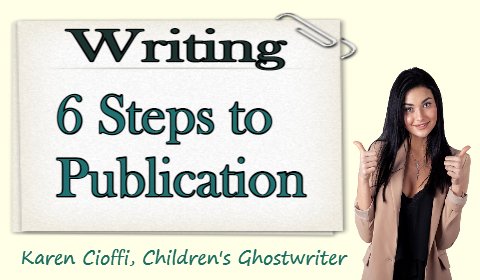 There are a number of articles and posts discussing whether it's important to have a degree in writing in order to be successful in your writing career. The articles that I've read all agree that it is not necessary. But, there are at least 6 essential steps you will need to take to reach the golden ring of traditional publication.
The first three steps are important to both traditional and self-publishing!
1.  Learn the craft of writing
While it's not essential to have a degree in writing, it is essential that you learn the craft.
You can obtain this knowledge through a number of avenues, such as:
a.    Become a part of a coaching program or club. Just make sure the instructor or coach has the necessary credentials to teach or guide.
b.    Research blogs and sites that offer instructional articles on the genre you are writing in. You can also find articles through the article directories.
c.    Attend writing conferences. Even if you can't go in person, or can't afford to go, there are a number of free online conferences that offer great workshops, networking, and even pitches to publishers. One such conference is the Muse Online Writers Conference.
d.    Join a critique group that has new and experienced writers. Critique groups are a great way to learn the ropes. The experienced writers will provide a kind of one-on-one tutoring. Through the critiques you receive you'll begin to notice your common errors and how to correct them. Through the critiques you give, you'll be able to pick up on errors much quicker. All this will help you to hone your craft and become a confident writer.
e.    Read books about writing, self-editing, and books in the genre you are writing. Study these books.
2. Write and keep writing
Remember the old expression, 'practice makes perfect.' It's important to make time to write every week, whether it's daily or specific days, or even if you have to squeeze it into your schedule. The more you write, the more comfortable you will feel about writing.
3. Read your work, proofread your work, self-edit your work, revise your work…repeat
This is where you apply the information you've reaped from Step 1. After you think it's 'really' good, submit it to your critique group. Then repeat Step 3. When you think it's perfect you're ready for Step 4.
4. Submit your work
In this step you can take two paths:
a.    Submit your work to an experienced editor. This is the path almost all writers will advise you to take. The editor is trained to spot things that you and you're critique group will not. Yes, it will be an expense, but there are some reasonable and experienced editors out there that you can take advantage of.
b.    If you cannot afford an editor, be sure to carefully read a book about self-editing, print your manuscript out and go over it with a fine tooth comb. When you feel confident that it's as good as you can get it, start submitting it to publishing companies and/or agents.
5. Read publishers' guidelines carefully
Along with reading them carefully, you need to follow them carefully. Publishers have more submissions than they can handle, if your submission doesn't meet their guidelines it would be highly unlikely it will avoid the trash pile.
5A. Do your self-publishing research
If you're self-publishing and aren't sure how to get your book published and distributed, do some research. A lot of these companies offer packages so be careful. Find out exactly what they'll be doing for you. And, be leery of marketing packages. Usually they're a waste of money. You're better off learning the marketing ropes yourself and jumping in.
6. Persevere
It's not necessarily the best writer who gets published and has a successful writing career…it's the writer who perseveres. Writing can be a long and arduous road and is usually filled with a great deal of rejection. But, if you work toward your goal, learn your craft, and keep moving forward, you have what it takes to become published.
MORE ON WRITING FOR CHILDREN
Why Hiring a Ghostwriter for Your Children's Book is a Good Idea
Writing to Get Published – 5 Power Tips
Writing for Children – Character Believability and Conflict


Let me take a look at it. I'm a working children's ghostwriter, rewriter, and editor. I can turn your story into a publishable and saleable book.
Shoot me an email at: kcioffiventrice@gmail.com (please put Children's Writing Help in the Subject line). Or, you can give me a call at 834—347—6700