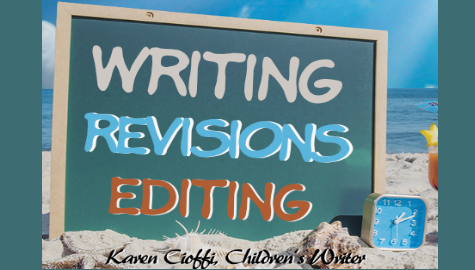 Contributed by Suzanne Lieurance
It's been said many times that good writing is actually good rewriting, and I certainly think that's true.
Yet I also know from experience that it is often unwise to revise too soon.
Consider this – when you get a professional critique or an editorial letter, do you immediately read the letter or critique, then rush to get the requested revisions done right then and there?
I see many beginning writers do this because: 1) they have a very busy schedule and don't want to have these revisions hanging over their head, and 2) they feel it's more professional to get things done quickly.
But here's the problem with both of those reasons.
First, if your schedule is so packed that you MUST get everything done right away, you need to lighten up a bit. Good writers need time for reflection, even if that means simply reflecting on suggested revisions.
Second, it IS professional to meet deadlines. But again, writers need time for reflection. If you crank out revisions too soon, you won't have enough time to mull over what the suggestions really mean and consider all the different ways you could make the suggested revisions.
Next time you get a professional critique or an editorial letter, try this:
1. Read the critique or editorial letter thoroughly. Some of the requested revisions will "sting" a bit, but that's normal. This sting will subside in a few days – so don't revise when you're still feeling the sting.
2. Put the letter or critique aside for a few days and move on to another writing project or something entirely unrelated to writing.
3. Keep the requested revisions in the back of your mind. As you're taking a shower, going for a walk, or just cleaning the house, think about what the editor has suggested and WHY he or she feels these changes are necessary.
4. After a few days – and NOT before – reread the letter or critique slowly, trying to absorb every change that has been requested. You'll probably find yourself thinking that these revisions won't be nearly as difficult or painful as you thought they'd be when you FIRST read the critique or letter.
5. Start to make the requested revisions. And don't be a lazy rewriter. Do the best job you can with the revisions. Don't try to work at breakneck speed. Take your time. Try to learn from the editorial suggestions and requests you have been given. Remember – writers need time for reflection – even when that means simply reflecting on the changes an editor has requested.
So take some time to reflect before you revise.
For more writing tips and resources delivered to your e-mailbox every weekday morning, get your free subscription to The Morning Nudge from Suzanne Lieurance, the Working Writer's Coach.
MORE ON WRITING FOR CHILDREN
Rewriting a Folktale – Walking Through Walls
The Outline Method of Writing (Are You an Outliner?)
Ingredients for a Perfect Picture Book



Let me take a look at it. I'm a working children's ghostwriter, rewriter, and editor. I can turn your story into a publishable and saleable book.
Send me an email at: kcioffiventrice@gmail.com (please put Children's Writing Help in the Subject line).
Or, if you prefer to actually speak to me, give me a call at: 347=834==6700