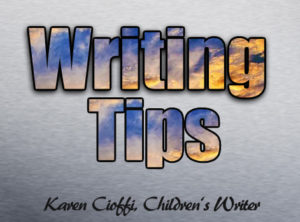 It seems the publishing waters are getting murkier and murkier.
I think the most significant difference between 'real' traditional publishers and services that are NOT 'real' traditional publishers (vanity presses, self-publishers, and others) is the cost. This is aside from 'quality' in many cases.
If you are submitting to a 'real' traditional publisher, you will NOT PAY A PENNY
What the 'Real' Traditional Publishing House Will Do
The publishing house, after they've read your manuscript, decided whether it's marketable and given you a contract, will take your manuscript and request revisions if needed. It will then edit the manuscript and proof it.
You will pay nothing. The publishing house gets its income from the sales of your book. The publishing house wants to sell your book.
You will get a royalty from the sale of each book. And, unless you're with a major book publisher, you won't get an advance on royalties.
The royalties are usually somewhere around 10 percent. It may be higher for ebooks. And, you may get the royalty quarterly or less often.
So, while you don't have to pay a penny, you likely won't get rich from your books.
It should be noted, since this is a writing for children's site, that this includes picture books. The publishing house will also cover the expense of having the interior and exterior illustrations created, along with the interior layout.
What Does Self-Publishing Services Do?
Self-publishing services will also do everything you need done to publish your book. BUT, you will pay for each service individually or in a package.
You'll pay to have the book edited, proofed, formatted, layout, illustrations, and so on and so on and so on.
While you get most of the money from the sales of your books, there's no guarantee that you'll recoup the cost of self-publishing.
These services make their money from you, the author. They have NO vested interest in you selling a single book. Again, they've made their money.
NOTE: Picture book illustrations can be expensive and you'll need 14 or 15 interior and a cover. You might also want a back cover illustration.
Usual Time Frame of 'Real' Publishing Houses
The other thing that's distinctive about 'real' traditional publishers is it can take 16-24 months for your book to get published (available for sale) from the time you sign your contract.
And, keep in mind that it takes that long after you've got the contract. Don't forget to include all the submissions, rejections, and time spent on this phase.
Yes, you have to be patient. But, again, you pay nothing. And, you have the clout of a traditional publisher behind you.
Time Frame for Self-Publishing Services
I think this can be anywhere from a two-weeks to four months, or so. The four+ months would be if children's illustrations were involved.
It is quick!
Quality of Traditionally Published Books
I've self-published and I've traditionally published. And, I've read many, many, many books in my niche. 'Real' traditionally published books are usually of a much higher quality.
This goes from the cover illustration to the interior illustrations, to the editing, to the formatting, and so on.
A big reason for this is the quality control that goes into a book being published with a traditional publisher. The illustrators and editors are professionals and do quality work.
Quality of Self-Publishing Services
While you can have the same services done through self-publishing, you'll pay for each of the services offered. The down-side is often the writers, editors, and illustrators working for these companies are less than qualified or professional.
This is just the way it goes. The service needs to keep its costs down.
Which Is Better?
This question is a personal one.
It could be you've tried to get a traditional publishing contract, but it just didn't work out. This may not mean your book isn't good, it means the publishing industry in overwhelmed with books.
It could be you have the 'I want it now' publishing syndrome. The thought of having to wait even a year to get your book published is more than you can bear.
I personally think if you have the time, try traditional publishing first. Even if you're impatient, give it six month. You just never know.
If you feel self-publishing is the way to go for you, GO for it.
While there are lots of less-than-professional services out there, there are also some good ones. You'll have to do your homework. Research services. Review some of their books.
No matter what publishing path you take, you want a quality published book. You want a marketable and saleable book.
You want a book you'll be proud to be the author of.
What are your thoughts on traditionally publishing and self-publishing?
Sources:
Traditional Publishing Royalties
Should You Pay to Publish

Whether you need rewriting or ghostwriting, let me take a look at your story. Just send me an email at: kcioffiventrice@gmail.com. Please put "Children's Writing" in the Subject box.
Or, give me a call at 347—834—6700
Let's get your book in publishable shape today!
The Path to Writing Success – Focus, Determination, and Perseverance