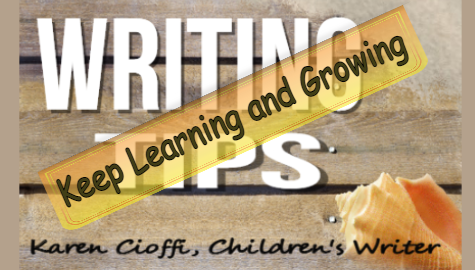 Contributed by Team Member
Suzanne Lieurance
I can always tell when someone knows almost 'nothing' about writing.
They are the ones who think they already know 'everything'.
They're the ones who can't be bothered to take a writing class or a writer's workshop, or work with a writing coach.
They are the ones who believe they don't need to have their work critiqued.
Or, if for some reason they do manage to have someone critique their work, they don't think the suggestions they get for improving their writing have any merit.
After all, they already know how to write.
Why do they need to make things clearer?
Nonsense. If the reader can't figure out what they are trying to say, that's the fault of the reader, not theirs.
So why do I tell you all this?
To help you realize that all writers have much to learn.
All writers can benefit from a writing class, a writer's workshop, or from working with a writing coach or a mentor.
The writers who tend to know the most about writing are the ones who realize how much they 'don't know', and they do everything they can to learn more all the time.
Whether you're new to writing or you've been at it for awhile, be sure you continue to read, read, read the types of things you wish to write.
Continue to take classes, attend writer's workshops, and even work with a writing coach so you are learning more about the business of writing and the writing process all the time.
Above all else, practice, practice, practice your craft, which means you must simply, write, write, write.
For more writing tips and resources delivered to your e-mailbox every weekday morning, get your free subscription to The Morning Nudge from Suzanne Lieurance, the Working Writer's Coach.
—–
Suzanne's right. Honing your writing craft is a must, if you're a writer.
But, what if you're not a writer and don't want to become one. But, what if you have this amazing idea for a children's book and desperately want to get it published. You want your name as author on the book. What do you do?
You hire a children's ghostwriter. You hire me!
Let me take a look at your idea or outline or story. I'm a working children's ghostwriter and rewriter. I can turn your story into a publishable book that you'll be proud to be author of.
Shoot me an email at: kcioffiventrice@gmail.com (please put Children's Writing Help in the Subject line). Or, you can give me a call at 834—347—6700
—–
MORE ON WRITING FOR CHILDREN