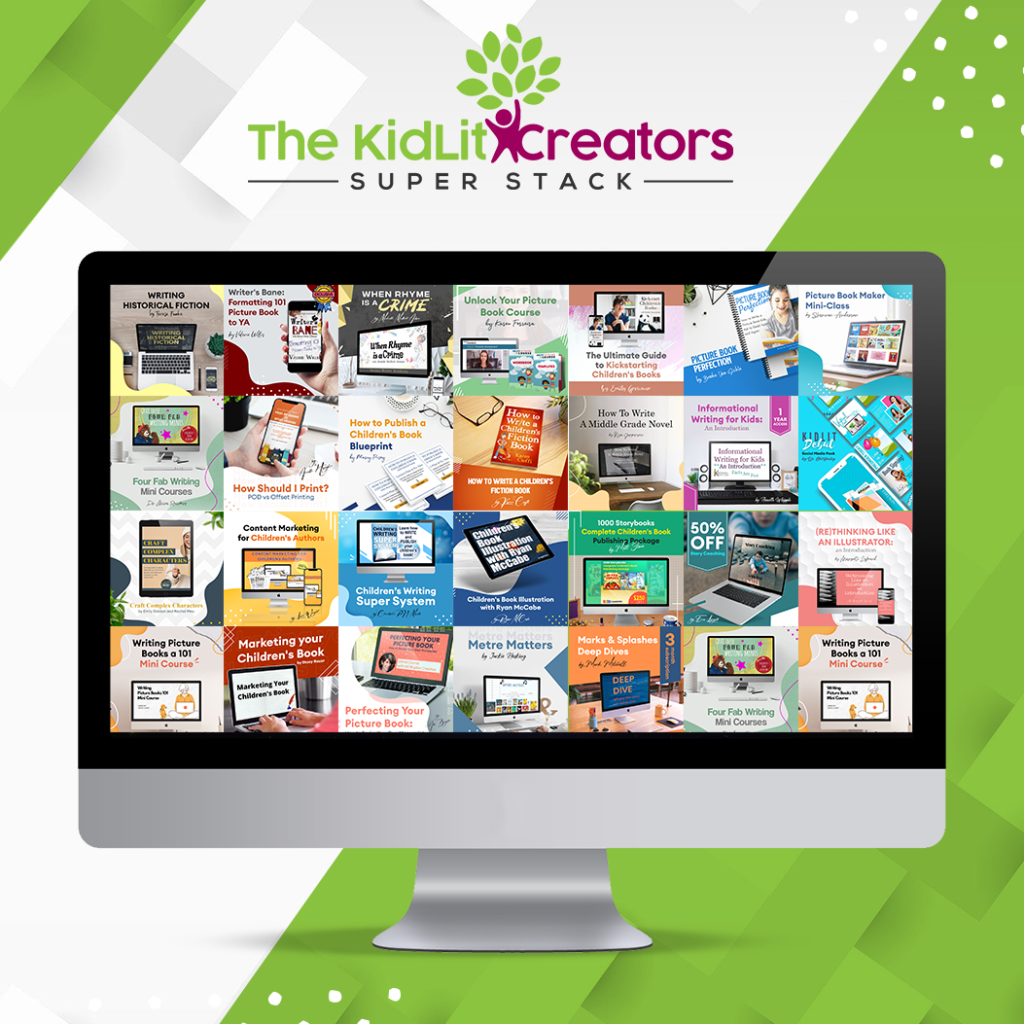 I participated in the Kidlit Creators Super Stack through InfoStack, and if you're a children's writer or you want to become one, you'll want to take advantage of this bundle.
Why would I include my product for free in this bundle?
Simply put: I think this bundle is a ridiculous value and includes the kind of content I would have shared with my audience regardless…
…and by taking part, I get to expose my work to thousands of people around the world who want to create and publish their kids book with confidence and know-how.
You only have a couple of day left to get the Stack as the last day is Tuesday, 4/27/21.
The stack is a collection of 25+ tools for children's writers from writing instruction, to illustrations, to publishing, to book marketing. It covers everything!
My book, How to Write Children's Fiction Book, is included. It's the orange one in the middle of the image above!
I looked over the bundle and for $49, it's a truly amazing deal.
In fact, I got it for myself as it's always good to keep learning. And, an added bonus for me is I turn a lot of what I learn into blog posts. Great blogging fodder!
The Stack is available till 4/27, then that's it! It gone.
One of the participating authors sold 20,000 books in three years with no marketing experience. I'm curious about this one. She has a course that goes with it and it's included for free.
I'm an affiliate for the Stack so you can use my link by Clicking on the Image BELOW if you'd like to check it out.