I'm so glad you stopped by!
Already know you want to get my emails? Then just scroll down to the opt-in to get access!
For everyone else, let me tell you a bit more about The Writing World.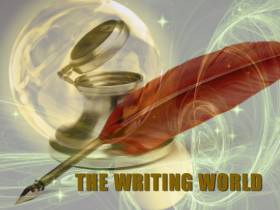 If you're new to the children's writing arena and are thinking of getting your own children's book ghostwritten; or if you just want to learn a thing or two about writing for children and ghostwriters, this is the place to be.
The Writing World provides several emails the first three or four weeks. They'll be tips and other goodies on children's writing and working with a ghostwriter. Then, you'll get the occasional email, usually once a month. (I know your inbox is busting at the seams already – I don't want to add to your inbox stress.)

And, you get immediate access to a bunch of complimentary gifts:

8 Top Fiction Writing Mistakes to Avoid
(Tips on what to avoid when writing fiction.)
10 Tips to Hiring a Children's Ghostwriter
(Tips on how to decide if a ghostwriter is right for you.)
Working with a Children's Ghostwriter – The Process
(Tips on what to expect once you decide on a writer.)
Write a Book and Publish It With CreateSpace
(Tips to writing your book and publishing it with CreateSpace.)
Editing Books (and Articles) Like a Pro!
(Tips and tricks to editing your manuscripts.)
Book Marketing 101:
The First Steps in Creating Your Author/Writer Online Platform
(Create a quality product and the basics of book marketing.)
And, you'll get new titles in the seven emails!.
So, get your complimentary ebooks today – it's all free!
Just fill in the box below!