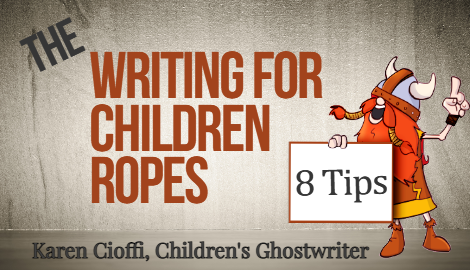 I always enjoyed writing. I've written poems, short stories, even songs. And although I enjoyed writing, I never thought of publishing my work or making it a career until around 2007.
As a novice, I figured it'd be a breeze – easy peasy. I mean how difficult could it be to write simple children's stories?
Since I always felt comfortable writing, I thought it be a natural transition. Writing was something I always went to when in awe, when being inspired, or during struggles. And, I was always able to think of things to write about.
So, I began the process of actually writing children's books with the intent of having them published.
My eyes were quickly opened. Another world sat before me, one filled with a lot of hard work, time, road blocks, and rejection letters.
While I did minor in English Lit in college, it had been many years ago. Along with this, it's not really the background specifically needed in writing for children or writing to get published in the market at the time … or now.
To write for children …
You need to know what the current market wants.
You need to know techniques such as the Core of Threes and having the protagonist solve the problem, not the parent or grandparent.
You have to know showing is a must, and telling should be limited.
You need to have the right sentence structure along with proper grammar and punctuation.
Your words and dialogue must be age appropriate.
You need to have an age-appropriate plot.
There should be only ONE point of view, one main character.
Your main character needs to grow in some way as a result of his journey.
You need to watch out for blind spots in your writing. Spots where you know what you intended to be conveyed, but the reader won't.
You need to understand and utilize words such as tighten, good voice, focus, point of view, hook, and lots of other writing elements. It goes on and on and on.
Well then, just how do you learn all the information needed to write for children, especially if you don't want to get a degree in children's literature or are unable to enroll in a school specifically geared toward this subject?
The answer is the internet.
Sounds easy, right?
Well, think again. Since I've gotten my Bachelor's degree, I've taken a few college courses and other courses long distance and online and I can tell you that learning a subject in a classroom is much easier than learning through other means.
And, learning on your own with the internet is even more difficult and very time consuming.
Why is it so hard?
The reason for the difficulty is there are thousands and thousands of websites and blogs that offer children's writing information.
You'd think this is a good thing, but not everyone online knows what they're talking about. For this reason, it's important to use common sense when searching for information.
Make sure the site is current and posts content regularly. Another must is to research the blog owner. Does she have published books? Traditionally?
Is she in the business of writing or a hobby writer?
Another difficulty is that finding good sites can be time consuming.
If possible, get recommendations from other authors or folk in your writing groups.
So, what can you do to ease into this?
Writing Groups
Your first order of business is to join a children's writing group. One of the best is Society of Children's Book Writers and Illustrators (SCBWI). There are new and seasoned people in the business of writing there who are willing and able to help. This is also a good place to network.
You can also do an online search for other groups.
Critique Groups
Next on your plan should be to join a children's writing critique group. You'll be able to find one in SCBWI.
Writer Conferences
It'd be a good idea to attend writer conferences. Some of the bigger ones are:
SCBWI Annual Conferences
The Highlights Foundation Workshop Retreats
Blue Ridge Mountain Christian Writers Conference
Northwestern Christian Writers Conference
You can also do a search for others. Just be sure to look at dates. I've found a number of sites that list events that are outdated – by years.
Writing Workshops and Webinars
There are also a number of sites that offer online writing whether workshops, zoom meetings, or others.
MasterClass
SCBWI
WOW! Women on Writing
JaneFriedman.com
WritersDigest.com
Gotham Writing Workshop
The workshops and sites mentioned in this article may not all focus directly on writing for children, but they will offer great writing information.
Blogs
Another source of advice is children's writing tips is children's editors, publishers and agents' blogs. Often, you'll get great tips and information.
Find reliable and well-established sites. An excellent one is GoodStoryCompany.com and KidLit.com with Mary Kole.
Here are a few others:
Steve Laube Agency
Caitlin Derve
Truby's Writing Studio
Children's Book Insider
The Write Practice
Writer's Digest
Writers Helping Writers.net
Writers on the Move.com
Books on Writing for Children
Below are a few:
How to Write a Children's Fiction Book by Karen Cioffi
The Magic Words by Cheryl Klein
The Business of Writing for Children by Aaron Shepard
How to Write a Children's Book by Katie Davis and Jan Fields
Yes! You Can Learn to Write Children's Books by Nancy I. Sanders
Read, Read, Read
Read writing books and books in the genre you want to write.
Pay close attention to the books in your genre as you read.
What do you like about the book? How did the author convey emotion? How did the author hook you? How were the sentence, paragraphs, and chapters written?
How was the dialogue written? How did the story flow? Who was the protagonist? How did s/he grow through the journey?
Pick up on everything you can.
Industry Standards Matter
Keep up with the industry standards. What are traditional children's publishers and literary agents looking for? What's being published? What are the standard word counts for the different genres? What books are winning valid awards?
This matters whether you're traditionally publishing or self-publishing. You want a professional book. One that screams that the author knows what she's doing.
While the world of writing for children can feel overwhelming, it can also be very rewarding. Take the time to learn the ropes so you can create a publishable book. And, create a time management plan.
Keep on learning; keep adding tools to your writing toolbox.
With hard work and perseverance, you can write a children's book that you'll be proud to be the author of and one that will be publishable as well as marketable.

Whether you need help with ghostwriting or rewriting, or coaching, let me take a look at your children's story. Just send me an email at: kcioffiventrice@gmail.com. Please put "Children's Writing" in the Subject box. Or, give me a call at 347—834—6700
Let's get your idea off the launch pad or your outline into a publishable story today!
Or, if you'd rather give it a shot and do-it-yourself, check out my book, HOW TO WRITE A CHILDREN'S FICTION BOOK.
MORE ON WRITING FOR CHILDREN
Self-Publishing: 3 Perks and 4 Warnings
What is an Author Platform – How Do You Build It?
Small Home-Grown Book Publishers – Good or Bad?