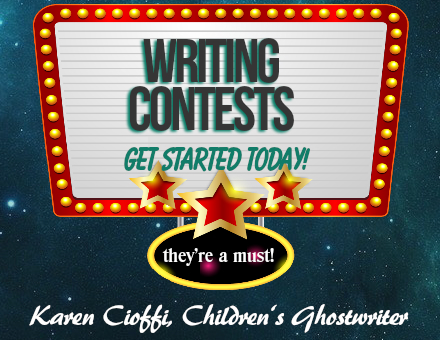 A great way to get visibility, recognition, and validation is through writing contests.
When my middle grade book, Walking Through Walls, came out, I entered every contest I could and won three of them, including the Silver Award with Children's Literary Classics.
Winning contests is great for book marketing.
I was contacted by an amazing writing contest, Page Turner Awards, and they asked if I'd be a judge.
Page Turner Awards is a yearly writing contest for unpublished and published authors. Submissions started January 20th and will run through May 31, 2021. The fee is only $27.50 if you sign up BEFORE February 28th. After that it's $40.
Always thinking visibility for me, my books, and my ghostwriting service, I said yes to being a judge.
You can check out my page on their site here: https://pageturnerawards.com/writing-courses-and-retreats/writing-childrens-fiction
One of the reasons I agreed to be a judge was because of the other judges on board and the awards.
The 2020 wins were:
Three writers won a literary agency representation
Another four had their full manuscript requested by literary agents, which hopefully will lead to agency representation
Fifteen authors won an audiobook production
Five writers won a publishing contract with a digital publisher
Six writers been chosen for a writing mentorship.
These aren't simple Gold or Silver award. Some of these wins were life-changing.
But let me tell you a bit about Page Turner Awards.
Page Turner Awards is focused on changing the lives of as many writers as possible. It gives unpublished writers the chance to enter unpublished fiction and non-fiction books, to be read by a carefully curated judging panel made up of influential players in the publishing industry.
And, published authors, traditionally published or independently published, have the chance to get their fiction story or non-fiction book recognized by successful authors, high-caliber industry professionals and film producers.
Even screenwriters are afforded the chance to showcase their screenplays to film producers and film production companies actively looking for scripts to produce.
Prizes span everything from mentorships to audiobook production and publishing packages.
Page Turner Awards has been dubbed the 'Rolls Royce' of Writing Awards.
You can check out the articles below also:
https://www.writermag.com/contests/the-page-turner-awards/
https://www.writers-online.co.uk/news/calling-all-talented-writers/
This is an award worth entering and it's reasonably priced.
So, if you'd like to enter the contest, please use this link: PAGE TURNER AWARDS