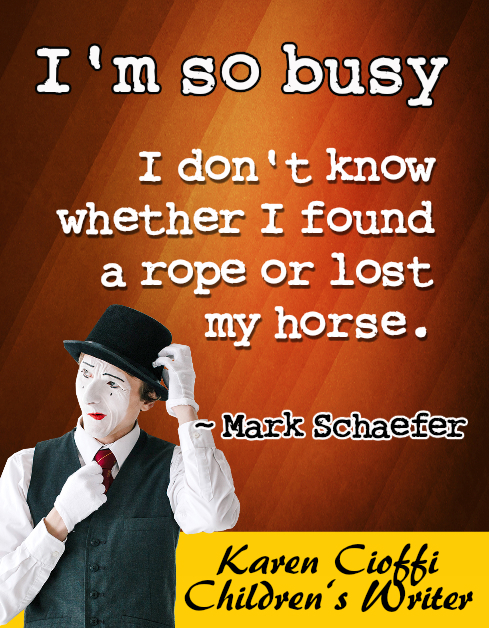 We've all been there . . . being too busy.
But, is your busyness constructive?
Or, is your busyness, just busyness?
If you're trying to build a writing career, you've got to be busy on things that will move your career forward.
Do you want to become an author?
Well, you've got to decide which niche you'll write in. And, then you'll need to learn the ropes and write until you reach your goal.
Do you want to build a freelance writing career?
Again, you've got to decide on the niche you'll write in. Learn as much as you can about it and then jump.
Do you want to market you and your books?
Yep. You've got to put in the work.
No matter what it is you want to do, make your busyness constructive. Make it move you forward to achieve your goals.
This post was originally published at: Writers on the Move



Well, hey, maybe you really are too busy with productive stuff to write your book. It happens and that's where I come in. Send me your thoughts or notes or outline and let me help you turn it into a publishing worthy book.
Just send me an email at: kcioffiventrice@gmail.com. Please put "Children's Writing" in the Subject box. Or, give me a call at 347—834—6700


Writing Picture Books for Young Children – A Different Writing Style
Be a Successful Writer Even if You Don't Think You Have Enough Time