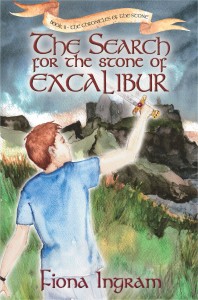 Guest post by Fiona Ingram
When marketing your children's book, a better result comes from a finely-tuned approach. Simply honing in on your target market the right way will reap great benefits. Here are my tips.
1. Have a top quality product. Your book must be entertaining or educational, well written with age appropriate language, themes and/or illustrations, and have an eye-catching cover and appealing blurb. Parents and those involved in buying children's books will probably be a lot more demanding about the quality of material to be viewed by a young reader.
2. Define your target market. These are parents, relatives, teachers, librarians, literacy experts, and parenting and educational organizations. If they trust the quality of your book, you are halfway there.
3. Ask yourself: why would they read your book or choose it for young readers? What is the focus or 'hook' that will captivate a young audience? Is it adventure with a bit of history or geography? Fantasy with lots of imaginative goings-on? Is it educational, religious or cultural in theme? This will help you narrow down the persons or organizations who will give your book a second glance.
4. A good author website is a must, where buyers can read more about the author and the background to the book/s, see what the author has achieved, such as winning book awards, writing articles of interest to parents and educators etc. Don't forget a Facebook page for your book or book series where you can post event updates and your book video/s.
5. Enter your book in every possible but reputable award. Book awards are a fantastic way to blow your own trumpet modestly. Awards and even just nominations usually come with stickers that, displayed on your book cover, give it higher status. An award or nomination says that your book has achieved industry standards and is worth purchasing. This is important when attracting the attention of libraries, bookstores, and schools.
6. Reviews are another excellent way to spread the word. People rely on reviews because they are the opinions of buyers just like them. Apart from Amazon, B&N and other major book sites, don't forget to list your book/s on Goodreads, Librarything, Shelfari, and Jacketflap, which focuses on children's books. Take it a step further and approach parenting, literacy and educational blogs (such as The Reading Tub), offering to write informative articles on kids and reading. Don't forget publications devoted to children's books such as School Library Journal, The Horn Book, Library Media Connection, and Booklist. Subscribe to children's book publisher newsletters (Publishers Weekly and Scholastic) and find out what other authors are doing. James Patterson's ReadKiddoRead is also a great resource.
7. Give something away. You can give of your time and skill as a storyteller. Using the hook that will appeal to librarians and educators, approach your local schools, libraries and literacy centers with an offer of a book reading, a chat to kids about books and the fun in reading, or include a quiz if your book has an educational theme. Kids love quizzes and they can all win a prize–bookmarks, postcards, and posters are a cheap and fun way of making sure your book lingers long after you have left.
8. Blog tours are an incredibly effective way of targeting the audience interested in you and your book.
These are just a few ways you can focus on marketing your children's book. Lastly, I'll reiterate the advice I was once given. Tell everyone you know about your book—family, friends with kids, local teachers and librarians. Word of mouth is the best advertising and it's free!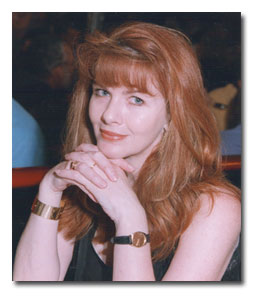 About Fiona Ingram:
Fiona Ingram was born and educated in South Africa, and has worked as a full-time journalist and editor. Her interest in ancient history, mystery, and legends, and her enjoyment of travel resulted in The Secret of the Sacred Scarab, the first in her exciting children's adventure series—The Chronicles of the Stone. This was inspired by a family trip the author took with her mom and two young nephews aged ten and twelve at the time. The book began as a short story for her nephews and grew from there. The Search for the Stone of Excalibur is a treat for young King Arthur fans. Fiona is busy with Book 3 entitled The Temple of the Crystal Timekeeper, set in Mexico.
While writing The Secret of the Sacred Scarab, Fiona fostered (and later adopted) a young African child from a disadvantaged background. Her daughter became the inspiration for the little heroine, Kim, in The Search for the Stone of Excalibur. Interestingly, the fictional character's background and social problems are reflected in the book as Kim learns to deal with life. Fiona's experiences in teaching her daughter to read and to enjoy books also inspired many of her articles on child literacy and getting kids to love reading.
About The Search for the Stone of Excalibur:
A modern day adventure as our protagonists search for Excalibur and the treasures it holds!
Continuing the adventure that began in Egypt a few months prior in The Secret of the Sacred Scarab, cousins Adam and Justin Sinclair are hot on the trail of the second Stone of Power, one of seven ancient stones lost centuries ago. This stone might be embedded in the hilt of a newly discovered sword that archaeologists believe belonged to King Arthur: Excalibur.
However, their long-standing enemy, Dr. Khalid, is following them as they travel to Scotland to investigate an old castle. Little do they know there is another deadly force, the Eaters of Poison, who have their own mission to complete. Time is running out as the confluence of the planets draws closer. Can Justin and Adam find the second Stone of Power and survive? And why did Aunt Isabel send a girl with them?
Join Justin and Adam as they search not only for the second Stone of Power, but also for the Scroll of the Ancients, a mysterious document that holds important clues to the Seven Stones of Power. As their adventure unfolds, they learn many things and face dangers that make even their perils in Egypt look tame. And how annoying for them that their tag-along companion, Kim, seems to have such good ideas when they are stumped.
Author Site: http://www.FionaIngram.com
Twitter: http://twitter.com/FionaRobyn
Facebook page: http://www.facebook.com/fiona.robyn.ingram
Get Your copy of The Search for the Stone of Excalibur.
~~~~~
Fiona, it was a pleasure hosting you on your virtual book tour for your new book. It looks like a wonderful book. Best wishes for its success!
Karen