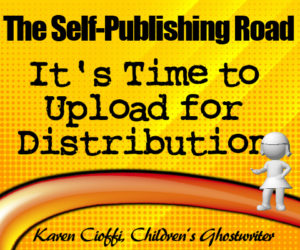 I guess it was only a matter of time, and that time is now. KDP (Kindle Direct Publishing) now offers publishing in paperback.
It's a print-on-demand process, so there are no upfront costs. KDP will subtract the printing costs from your royalties which will be 60-70% on the list price you set.
And, there are lots of languages you can use: English, Spanish, Italian, French, German, Dutch, or Portuguese.
As far as I know at this point, you'll be able to get proof copies, author copies at cost, expanded distribution to bookstores and NON-AMAZON websites. The last one is a biggie.
They will also add (in the future) features that CreateSpace now has, like editing, formatting, design help, and others.
And, what's especially useful is KDP will "automatically update your title metadata based on information (book description, categories, keywords) you've already provided when setting up your eBook and vice versa." (1)
So, when looking into your self-publishing options, you can now take KDP into consideration. And, keep in mind that there are always new services popping up and existing ones that go down the tubes, so do some research when you're ready to actually publish your book.
Other self-publishing options out there:
https://createspace.com
http://www.goldenboxbooks.com/
https://www.thebookdesigner.com/consulting/
https://www.dogearpublishing.net/self-publishing-packages/
For more on what to do after your book is written, go to:
Writing a Book – To Traditionally Publish or To Self-Publish
Reference:
(1) https://kdp.amazon.com/help?topicId=AH8RA6CMVRN8Y&ref_=pe_2983330_227202760_kdp_BS_D_pgs


Let me take a look at it. I'm a working children's ghostwriter, rewriter, and editor. I can turn you story into a publishable and saleable book.
Shoot me an email at: kcioffiventrice@gmail.com (please put Children's Writing Help in the Subject line). Or, you can give me a call at 834—347—6700