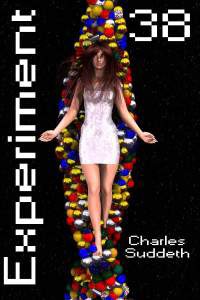 Guest post by Charles Suddeth
I am primarily a children's writer. I belong to SCBWI (Society for Children's Book Writers & Illustrators). The rule of thumb is that children like to read books with the main character their age or slightly older. Recommended ages for readers and main characters vary from publisher to publisher, so these are general guidelines:
Picture Books: Ages 3 to 7, with main character's ages 5 to 9 (Board Books for younger readers and Easy Readers for slightly older readers extends this range in both directions)
Middle Grade (Middle Reader's): Ages 8 to 13, with main character's ages 10 to 14 (slightly younger readers may read Chapter Books—early middle reader's books with a limited number of illustrations; slightly older readers may read Tween fiction involving dating)
Young Adult: Ages 14 to 18; high school readers. Main character's ages high school freshmen to seniors. (New Adult, Young Adult fiction geared toward college-age readers, is becoming popular)
Here are the issues the main characters usually deal with for each category:
Picture Books: Searching for Security. Children this age, even while playing and having fun, need to know their parents are there for them with love, protection, and life's necessities. The Llama Llama series of books by author/illustrator Anna Dewdney is about a baby llama enduring various adventures and challenges, but above all, Mamma remains nearby. Middle Grade: Searching for Identity. Children in this age are not certain who they are or what their abilities are. They often do things in groups to obtain peer approval, because they lack self-confidence and self-identity. J K Rowling's early Harry Potter books are an example. Harry didn't know he was a wizard with powers or that he would have a quest. And he didn't know who his allies (his group) would be, but he gradually learned.
Young Adult: Searching for Independence. Teenagers are famous for their rebellion against their parents, sometimes called "attitude." Psychologists have described this as subconscious psychological efforts to separate themselves from their families, so they can become adults. Most people think of the Hunger Games as pure survival. Katniss lost her mother, but she is seeking independence from the oppressive, totalitarian society that replaced her parents.
New Adult is often described older teens and/or undergraduate college students exploring their new-found independence. My 4RV Publishing thriller, Experiment 38, will be New Adult. The main character has just graduated from high school. She quickly learns that independence from her parents has its dangers.
Another peculiarity of writing for children is that boys prefer to read books where the main character is a boy, but girls will read books where the main character is a boy or girl.
My favorite rule for writing is: Take your reader where they are not expecting to go. This also applies to children. Once you know your audience you can take them to destinations unknown and even undreamed of.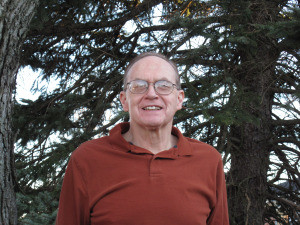 Charles Suddeth was born in Jeffersonville, Indiana, grew up in suburban Detroit, Michigan, and has spent his adult life in Louisville, Kentucky. He graduated from Michigan State University. He belongs to Green River Writers (Contest Director), the Midsouth SCBWI (Louisville Schmooze host), International Thriller Writers, and the Kentucky State Poetry Society. He also leads two critique groups for children's writers.He has had numerous poems, short stories, and books published, including a poem in Spider magazine.
Experiment 38 (young adult thriller, 4RV Publishing, paperback): Eighteen-year-old Emily, small for her age, lives alone with her scientist-father and learns too late that he holds a terrible secret, one that might destroy her life.As she and her boyfriend, Nate, try to unraveel the mystery behind her father's secret, they face danger and uncertainty .ISBN: 78-1-940310-02-2
~~~~~
Charles, thank you for being a guest here! I hadn't heard of "new adult." Interesting new genre. Best wishes for a successful book launch.
Karen