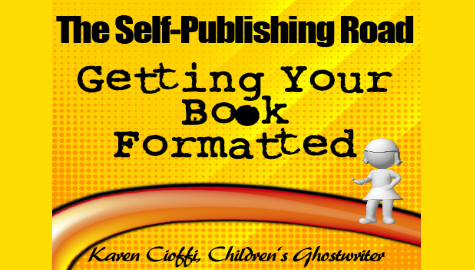 As a children's book ghostwriter, I provide my clients with a list of reasonably priced illustrators, but I just couldn't find book formatters. Or, more likely, I didn't understand the process.
I've read a lot of self-publishing articles and they explain where to find an illustrator but NOT ONE OF THEM went into getting your book formatted. This always surprised me because it's a big part of self-publishing a book.
In my research to find a service that formats books, I found a wonderful service, Formatted Books.
They graciously offered to format a nonfiction book that I revised and created a new title for. So, I've been busy getting everything ready.
Along with the formatting, Formatted Books works with 100 Covers and they've done an amazing new cover for me.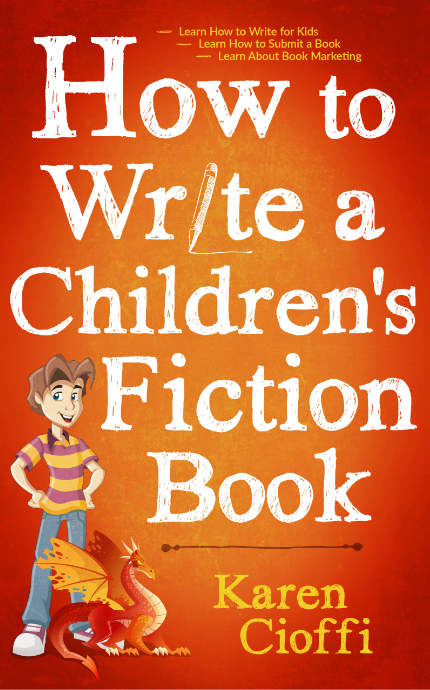 I am so very pleased with their work. (Click on the book image above to go to the Amazon Sales Page for the ebook – it also comes in a paperback.)
But that's not what I'm writing about specifically.
I want to document the steps so I can put them in a PDF for my clients and just as important, so I can remember them. LOL
STEP 1 The Revision
I revised my book by editing and proofing it as well as removing some content and adding new content.
I also created a NEW title for the book as the original one wasn't effective.
STEP 2 The New Cover and back cover.
I knew I needed a new cover. The cover on the existing book was from someone on Fiverr and didn't lend itself to writing a children's book.
Luckily, 100 Covers got involved.
They asked a number of questions and based on my answers they created two covers for me. I liked both designs, but did like one more than the other. But, I wanted it tweaked.
I worked with Cherub and he took my suggestions and had another version created.
Still wanting it tweaked, he patiently listened to my input and created yet another version that I absolutely love. You can see it above.
Along with the book cover, the designer also creates a back cover design.
I was asked a number of questions again, like what size will my book be (I chose 6X9); what color paper I wanted (I chose white), and my ISBN.
I also needed to provide the back cover copy – this is simply a 'grabbing' description of the book. I included a very brief author bio in the copy.
I was also allowed to give my headshot, but I chose to go with a fun colorful promo image instead.
3. The ISBN.
Since I changed the title of the book, it automatically needed a new ISBN.
I had already bought a set of 10 ISBNs back in 2017, so was prepared.
The book formatter and the book cover designer both need the ISBN. It will go on the copyright page within the book and it will go on the back cover.
You can get an ISBN at: https://www.myidentifiers.com/identify-protect-your-book/isbn/buy-isbn
Tip here: To assign your ISBN to your book, you'll be asked for the price of the book. If you're just not sure, you can go through the process without it.
You'll also need to upload the cover image and you'll need to provide a description of the book.
4. The Barcode.
According to ISBN.org:
"The ISBN can be translated into a worldwide compatible bar code format. Publishers who wish to have their ISBNs translated into worldwide compatible bar codes can now make their request directly online at www.isbn.org or www.bowkerbarcode.com . Bar code scanning is a required step required by for many retailers in the sales transaction process for book publications and book-related items."
There are free services that provide free ISBN conversion into barcodes. 100 Covers did the conversion for me.
If you need to do your own, there free services I found are https://www.creativindiecovers.com/free-online-isbn-barcode-generator/ and https://www.isbn.org/ISBN_converter.
Tip here: Before you create a barcode you should fix the price for the book. You will be asked for it. But it can be done without a price also.
5. The Library of Congress Control Number (LCCN).
According to the Library of Congress:
"A Library of Congress catalog control number is a unique identification number that the Library of Congress assigns to the catalog record created for each book in its cataloged collections. Librarians use it to locate a specific Library of Congress catalog record in the national databases and to order catalog cards from the Library of Congress or from commercial suppliers. The purpose of the Preassigned Control Number (PCN) program is to enable the Library of Congress to assign control numbers in advance of publication to those titles that may be added to the Library's collections."
While you don't have to get a LCCN, it's free and is a plus to have and it only takes one to two weeks to get.
You will need to register for it prior to your book being published.
6. The Interior Design (Formatting)
The only thing the book formatter asked is that the book be fully edited and ready to go, and the cover be finalized.
They will create the title page and the copyright page. They will also choose the font based on the cover of the book. Although, if you if you want a specific font, they will work with you.
What I wasn't sure about was the page numbers. The book formatter creates the page numbers.
My other question will be if the Contents page will have the Chapter Headings page number listed. This is a big deal.
An update – they included the Chapter Headings on the Contents Page.
The formatting process is taking longer than I expected, but I'm hoping I'll get the final print-ready files soon.
Once I do, I'll let you know how it goes and what other steps may be involved, if any.
I hope this helps you on your self-publishing journey!


Whether you need ghostwriting or rewriting, let me take a look at your children's story. Just send me an email at: kcioffiventrice@gmail.com. Please put "Children's Writing" in the Subject box. Or, give me a call at 347—834—6700
Let's get your idea off the launch pad or your outline into a publishable story today!
Or, if you'd rather give it a shot and do-it-yourself, check out my book, HOW TO WRITE A CHILDREN'S FICTION BOOK.
MORE ON WRITING FOR CHILDREN
16 Reasons Why You Should Publish a Book
Are You Determined to Be a Writer?
Your Children's Fiction Manuscript and a Ghostwriter