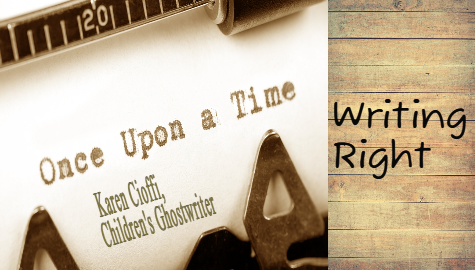 I'm reading a book on writing fiction. It's "Writing Fiction – The Practical Guide From New York's Acclaimed Creative Writing School."
It's written by the Gotham Writers' Workshop faculty and Alexander Steele is the author of Chapter One, Fiction: The What, How and Why of It.
Steele explains, "Promising ideas + hard work = good fiction. Well, not quite. Something is still missing."
So, what's that something?
You need to invest time, effort, and yes possibly some money to learn at least the basics of the writing craft.
I've written about the importance of learning the craft of writing in number of articles. It's so important to learn how to write if you want to be an author of fiction stories (and nonfiction stories).
There are things like:
– Knowing how to write dialogue
– Knowing how to use showing rather than telling
– Knowing the elements of fiction writing
– Knowing how to use quotes in nonfiction writing
– Knowing how properly format a manuscript
Learning all this and the many other rules of writing shows you took the time to do it right. It shows you care about your writing . . . and you care about your audience.
Think of it as playing an instrument, say the guitar. You figure out the very basic chords, but that's it. You might be able to strum those chords, but would you call yourself a good guitar player. Do you think anyone would pay to hear you play? Would anyone want to listen to you for free?
Stelle equates it to building a chair. You might be able to put one together, but will it support the weight of a person? Will it look good? Will someone want to buy it?
I think you get the idea.
While anyone can type away and create a story or article, will it be professional. Will it be a quality story? Will it be marketable? Will you be proud to be the author of it?
Self-publishing has opened the door to fulfilling dreams of becoming an author. It's true that anyone can now publish a book, but how much better will your book be if you learn at least the basic rules of fiction writing.
As Stelle puts it, "The 'rules' of fiction craft weren't created by any one person in particular. They simply emerged over time as guiding principles that made fiction writing stronger, in much the same way the mortise-and-tenon joint emerged as a good way to join parts of a chair."
The rules work and once you learn the craft, even if you're just beginning, it can make your writing easier. The guess work is eliminated and you'll have a better idea of when and where to break the rules to make your story unique.
So, how do you learn the craft of writing?
You learn to write fiction the same way you would learn anything – by studying it. Take writing courses and/or sign up for a writing program. There are plenty of online and offline places that offer writing.
You can even learn a lot by reading the blogs of 'quality' writing sites. And, be sure to join writing groups. Often there are discussions on the craft of writing.
In addition to this, READ!
Reading books from traditional publishers will help train your brain to know what 'good' writing is and what marketable writing is. And, unless you're writing just for you and your family, you will want to create a marketable book.
You should also read books on the craft of writing.
Journalist and author Hunter S. Thompson said, "Anything worth doing, is worth doing right."


Whether you need rewriting, ghostwriting, or coaching let me take a look at your story. Just send me an email at: kcioffiventrice@gmail.com. Please put "Children's Writing" in the Subject box.
Or, give me a call at 347—834—6700
Let's get your book in publishable shape today!