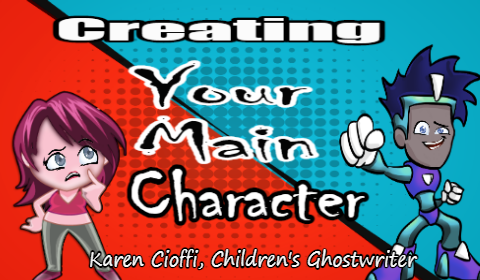 I read an excellent article by Jerry Jenkins who is an author of more than 186 books and a New York Times bestselling novelist. This is a writer who knows about writing.
The article was about creating memorable heroes.
Every author wants to be able to do this. So, below are the first few tips Jenkins offered (I put my own spin on these tips and made them relevant to children's writing. And since it's a long post, I divided it into two-parts. See below for Part2):
1. Name him right.
A name isn't just a name. Giving your main character (MC) the right name matters.
I'll use my middle-grade fantasy book, "Walking Through Walls", as an example.
The story is set in 16th century China.
What names come to mind?
Harry, Shawn, Dale, Justin, Juan, Saheb? I don't think so.
If you want to keep the flavor of the story true, you'll need to use appropriate names. The MC in "Walking Through Walls" is Wang.
2. Get him out there.
You've got to get your MC out there in front of the audience right away.
You don't want any confusion as to the MC. The reader needs to make a quick connection. The MC should be the first character introduced in the story.
This is especially true with young children's books.
3. The reader should be able to picture the main character.
This may not be relevant if you're writing a children's picture book or even a chapter book as most of them have illustrations. But, if you're writing a middle grade, you most likely will need to describe your MC somewhat.
Just give enough information for the reader to be able to imagine what your MC looks like.
Is he tall? Is she fair or dark? Is she thin? Does he have any unusual characteristics?
You want the reader to be able to picture him in her own mind- to create her own image of him. Whatever information you leave out, the reader will fill in.
4. He's got to have a backstory.
Okay, this isn't relevant to picture books as they're too short for backstory. But, with other stories, the MC needs to be realistic and this means he needs a life.
Using "Walking Through Walls" again, it's quickly revealed that Wang has a father, mother, and sister. It's also quickly revealed that he's a dreamer and doesn't like to work. And, he wants the fast track to fame and fortune.
This was done within the first couple of pages.
Other aspects of your character that might be conveyed are:
– Is he smart?
– Is he an athlete?
– Does he have lots of friends?
– What are his innate qualities?
– Is he a follower or a leader?
– What are his goals?
– What are his hobbies?
– What makes him happy, mad?
– What he's afraid of?
– Is he outgoing or shy?
– What's his family life like?
The list can go on and on. Use the qualities or characteristics that are relevant to your story.
5. Make him realistic.
I wrote an article a few years ago about your character being one, two, or three dimensional.
You need a three-dimensional character.
He needs good qualities, bad qualities, things he's good at, things he not good at, and so on and so on. You need a character who is life-like.
Along with this, he needs a mutli-faceted personality. What I mean by this is, a boy will act differently with his brother, his friend, a girl he's sweet on, his teacher, his coach, his mom, his dad, and so on.
Our personalities are able to adapt to the interactions we have. You don't want a MC who acts the same with all secondary characters and in all situations. He needs to portray realistic feelings and reactions.
6. He's got to be heroic.
While your MC needs to be human / flawed, he also must learn from his failures . . . from overcoming the obstacles thrown in his way.
I love the way Jennings put this, "While striving to make your main character real and human, be sure to also make him heroic or implant within him at least the potential to be heroic."
When writing for children, especially young children, the MC must prevail. He needs to overcome his obstacles and end up smarter, stronger, wiser, happier. Whatever the growth is, it's got to be there.
Going back to Wang, while he's kind of a slacker, he feels a need to help his friend even though it would mean fighting against warriors. There's more to the story to make him heroic, but just wanting to help a friend in need is enough.
To read part 2, click the link: 5 Power Tips on Creating Memorable Characters
Reference:
10 Tips to Developing Your Characters
BEEN THINKING ABOUT WRITING YOUR OWN CHILDREN'S BOOK?
Check out HOW TO WRITE A CHILDREN'S FICTION BOOK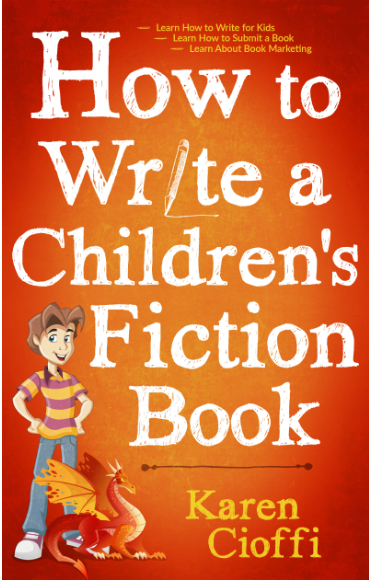 MORE ON WRITING FOR CHILDREN
Writing Fiction for Children – 4 Simple Tips
Writing Fiction for Children – Character Believability and Conflict
The One Sentence Pitch for Your Manuscript