I'm excited to announce that on December 10th, I'll be at Touro College in Bayshore, Long Island selling books and giving 10 minute critiques for ONLY $10!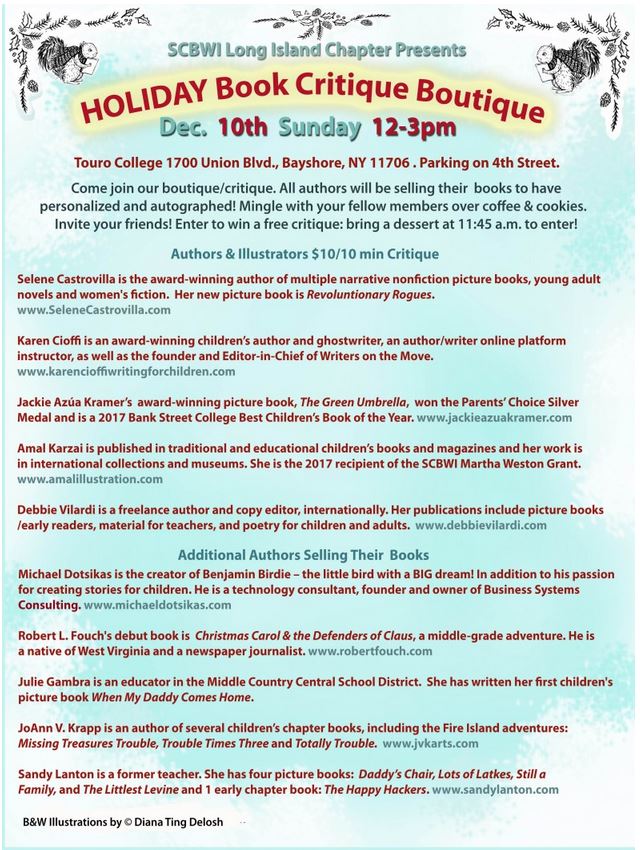 The Society of Children's Book Writers and Illustrators is having it's first ever (as far as I know) Book Critique Boutique.
If you're in the area and you're a children's author or illustrator, stop on by.  I look forward to seeing you!